7-inch Tablets: What the User Experience Benchmarks Show
Hardware User Experience
There are significant differences between tablets in hardware user experience. The benchmark results show that the iPad mini offers the best hardware user experience, followed by the Nexus 7.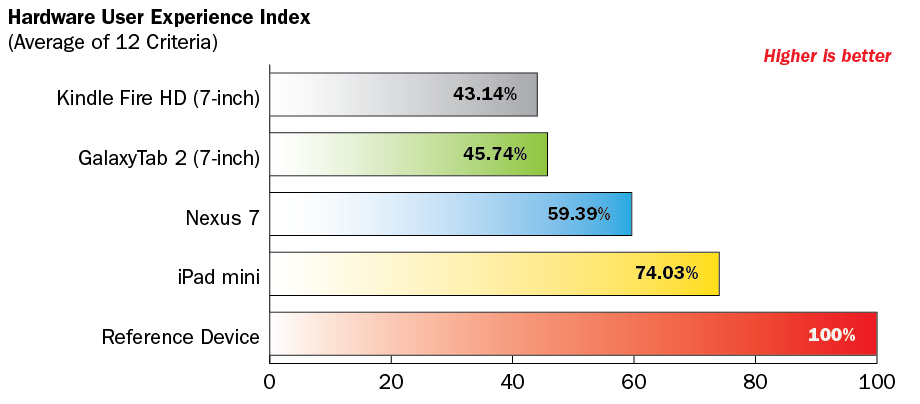 Cognitive Load Analysis
With a score of 28, the iPad mini has a significant lower cognitive load than other 7-inch tablets in the survey, contributing to greater ease of use and better user experience.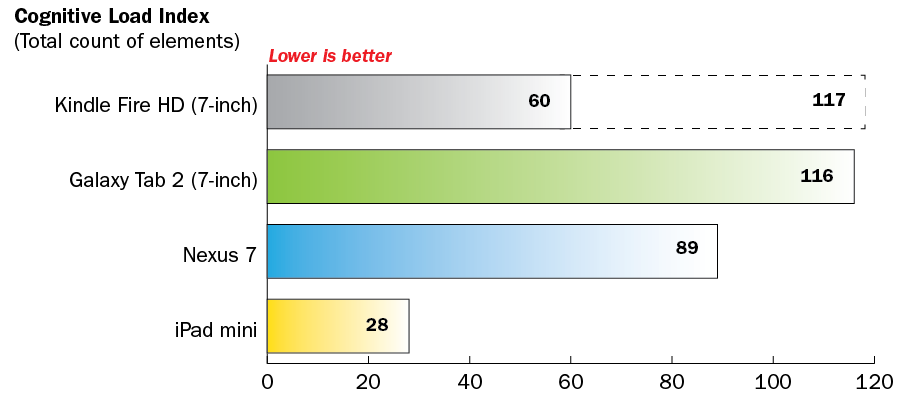 User Experience Friction
The User Experience Friction Index calculated from this research ranges from 25 for the iPad mini to 122.50 for the Kindle Fire HD. (Lower numbers indicate a better score.)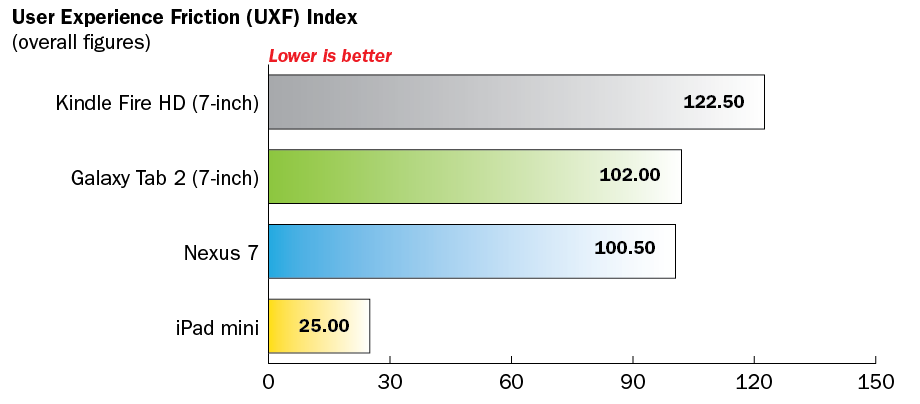 App Store Sophistication
App store sophistication has been quantified in several ways, and shows significant differences between the three major app store providers.